SoulStream presents a course in

Living from the Heart
Living from the Heart offers a learning community that invites participants to deepen their experience of intimacy with Jesus. Biblically, the heart is the very core of life out of which intellect, emotions, and intentions flow. Opening to God's heart of love with our whole heart, especially in our most broken places, brings a healing integration within and provides the courage to offer our lives in loving compassion to the world around us.
---
Course Content
The Way of the Heart: opens us to encounter God personally, integrates body, soul, mind, and spirit, and helps us live out of who we truly are in Christ.
Spiritual Awareness and Receptivity: We explore ways to become more open to respond to God's presence in all of life and identify what inhibits our receptivity.
Spiritual Transformation: We gain a deep sensitivity to the dimensions of spiritual transformation into Jesus' image, coming to freedom in our deepest truth in God, dealing with the masks we hide behind, and cultivating spiritual practices that support our life in God.
Contemplative Prayer and Discernment: We come to understand that prayer is responsiveness to the living and active presence of the Holy Spirit, learn ancient contemplative practices, and discover how prayer is integrated into all of life and deepens our ability to discern God's will.
Contemplative Living: As Jesus's friends, we are called to love our neighbour, care for the earth, and seek justice. With joy, we discover that our response to the world becomes a natural outflow of contemplative prayer and practice.
Learning and Teaching Approaches
A variety of collaborative learning and teaching approaches are used including mini-presentations; short, structured written personal reflections on assigned reading; demonstrations; small group discussion and activities. Participants will be invited to engage their imaginations with the use of textures, colours, music, poetry, prayers—and plain old fun! Between teaching times, we encourage mutual support among participants through community gatherings. The small team of facilitators provides feedback on reflection papers and offers what they teach honestly and vulnerably, sharing experiences from their own lives.
Requirements for Participants
Full participation in the teaching days or intensives
Full participation in monthly small group sessions
Reading and reflective book response
Receiving regular spiritual direction
For testimonies of past participants, course locations and other details go here.
Where Am I Most Alive? Ignatian Retreat Part 2
With Catherine M. Kelly, M.Div.
October 14 – 16, 2022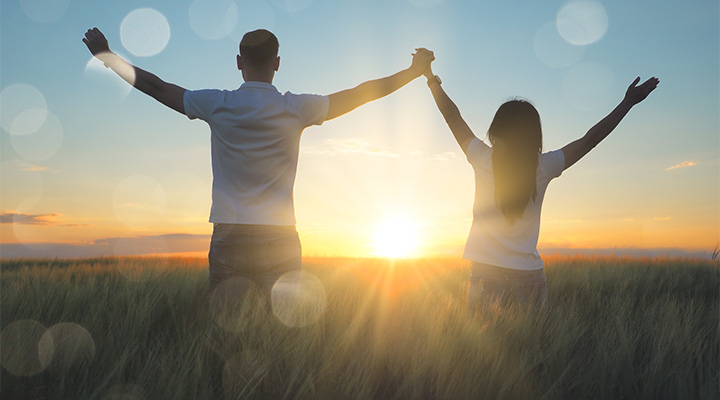 DATE AND TIME DETAILS: Starts Oct 14, 2022, 3:00PM Completes Oct 16, 2022 1:00PM
LOCATION: Bethlehem Centre
ADDRESS: 2371 Arbot Road, Nanaimo, BC, Canada
Lake View Rooms (Shared Washrooms) – CAD $495.00
Private Room (Double Bed; Shared Washroom) – CAD $415.00
Commuter with meals – CAD $245.00
Praying with Ignatius of Loyola to identify your deepest desires and how God animates your life.
Witnessing people fall in love with God in their own unique way energizes me. My passion is to catch people where they are most alive like a kingfisher of souls (Matthew 4:19). My ministry in Ignatian spiritual formation helps people identify that place within themselves where God has planted their deepest desires. I encourage people to invite God to animate their lives so their good and holy desires come to fruition and they flourish in fullness of life (John 10:10). – Catherine M. Kelly, M.Div., Retreat Director
This stand-alone weekend retreat will explore the wisdom of Ignatius of Loyola and engage some of the essential prayer methods and discernment tools he popularized in the Spiritual Exercises. Learning how to pray in this way will help you begin to discern where you are most alive and where and how God animates your life. This retreat is geared toward people new to Ignatian spirituality, those who wish to dive deeper into their experience of the Exercises, and anyone in between who may be discerning the next steps in their life or seeking an opportunity to reflect on their life. This semi-silent retreat will follow a rhythm of inspiring talks, silent time for individual prayer, small group spiritual conversation, and will offer a communal prayer through scripture and song, breaks offering fresh food, and plenty of time to rest and explore the lake, gardens, and grounds of the retreat center. Participation in Part 1 of the retreat is not required to participate in Part 2.
This retreat will be offered for in-person participants only unless provincial health guidelines require otherwise.
About the Teacher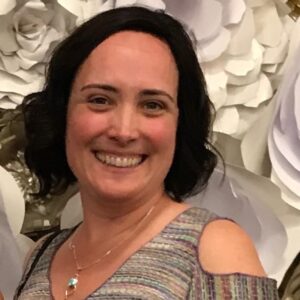 Catherine is the Director of Spiritual Formation, Retreats and Christian Life Community and served as the Parish Synod Coordinator at St. Mark's Parish in Vancouver. A member of the UBC Catholic Chaplaincy team, she guides spiritual formation and discernment through Christian Life Community (CLC), a worldwide lay apostolate rooted in the Spiritual Exercises of St. […]Learn more about Catherine M. Kelly, M.Div.
CATEGORY : Bethlehem Centre Programs
Photo Credits:
Banner: "Hummingbird" by Ed Dahl. Used with permission.